Our family was given an opportunity to review Reading Kingdom. I chose to mainly use this with Lucas, as he's 4 and very much a beginning reader. I also used it a little with Ethan as he does still struggle just a bit with reading, but has greatly improved over the summer.
  Reading Kingdom is an online program for ages 4-10, or grades Pre-K through 3rd, available to teachers, parents, and homeschoolers that will help children learn to read or improve their reading skills. It is customized to your child, and works on motor skills, grammar, sequencing, sounds, meaning, and comprehension. The cost is $19.99 per month for 1 child, and $9.99 for each extra child. Or, you can pay yearly at the rate of $199.99 for one child, and $99.99 per year for each extra child. There is also a 30-day free trial that you can sign up for.
  To start, your child takes a Reading Skills Survey to see where they are in their reading skills. Reading Kingdom will start the child where they need; there is no one set spot to begin, because it is customized. Once you begin, on the Login page you see the names of each of your readers. Only 1 child may use the program at a time on any computer. The page shows you when they last used Reading Kingdom, their current level, and at what percent they've completed that level. Once the name is clicked, you're taken to a page to continue onto the next lesson. You can also choose to either use the on-screen keyboard, or your computer's physical keyboard. Also on this page, you can view your child's reader report, which shows your child's progress through each section. As a side note, both Ethan and Lucas used my Dell tablet that runs on Windows RT (similar to Windows 8), and it runs perfectly. They could either touch the on-screen keyboard, or use the docking keyboard. Continuing on will take you onto the next lesson or where you left off last.
  I really like the cute animals that work in the lessons. There is a "mama owl" that narrates the lessons, too. For the initial skills survey, it recommends that you do not give any guidance to your child other than hand support in order to be able to customize Reading Kingdom to your child's needs.  When "Making Words," there's a hand that moves from left to right, and tells your child to type the letters "this way." After a certain length of time, or if your child makes a mistake, it will correct your child and show them what to do, then give them another chance. In "Seeing Sequences and Letter Land," you get to make a word. The word is intermingled in with other letters, and your child is to click the letters of the word in order from left to right. once that is done, a picture corresponding to the word is shown. At the end of the lesson, you can either stop for the day or continue on to the next lesson. You can stop any time you want to during a lesson if your child needs a break. There are different levels, and each level is a little harder than the previous one.
  There's also a Passport that can be stamped once certain milestones are reached, although we aren't sure yet what it's for. Ethan has become a bit competitive with the program and want to finish faster so he can stamp more of his passport. As a parent, you receive weekly email updates on your child's progress.
Here you can see how the Sequencing looks.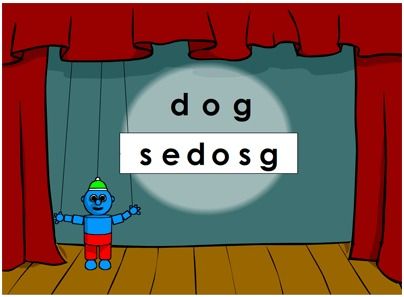 Here is the Keyboard Skills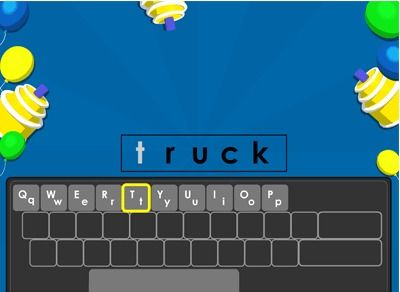 Here is Reading Comprehension


We haven't gotten this far yet. Ethan and Lucas are still in Sequencing and Letter Land.
  How We Used It

  Ethan and Lucas both used this as their reading work, as there are no real phonics lesson taught. At first they loved it, but at the start, the response time to answers is relatively slow, and we thought it was lagging. You can change the response time under the Parental settings. Once we figured that out they enjoyed it more.  As I said earlier, if your child makes a mistake, the program will correct them. I do like this feature, but it can also potentially give your child an opportunity to "cheat" if they don't want to think about what they're doing.
  Overall, I do like Reading Kingdom. It seems like a fun program, although the boys do go back and forth on whether or not they want to do it that day or not. I will admit that the price kind of turns me off some. I would never be able to pay that much for a reading program. Reading Kingdom does offer scholarships; information about those can be found on their website.  Be sure to click below to read reviews from other Crew Members.