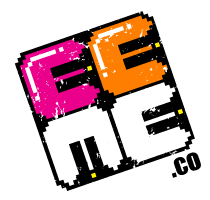 EEME makes hands-on projects and FREE online lessons to teach kids electronics – to foster their curiosity for how things work and prep them for the STEM opps of tomorrow.
Each project kit is paired with online curricula to not only show your family how to assemble the kit but more importantly, teach them how it works.
They also have FREE interactive online lessons to teach your family the fundamentals of electronics.

Our family was recently given the opportunity to review the Project Genius Light kit from EEME. Looking over the website, I was intrigued by what they offer. They offer online lessons for free, and monthly project kit subscriptions. The kit I received for this review is the first in the 6-month subscription that's available for purchase.  There aren't any paper instructions in the package. It's entirely online. The "genius" of this light is that it's photosensitive, so it only comes on when it's dark. Our package contained everything that we needed to make our light…even the batteries!
Instructions are broken down in step-by-step videos, and the videos aren't lengthy at all. I like this because when putting things together it's easy to get burned out rather quickly, and this helps break things up. Plus, let's face it, kids don't normally pay attention to things for very long, so short videos are nice.
Issac was eager to get started as soon as the package arrived. Everything was packaged neatly. There was a paper inside that let us know some of the wire colors were different from what's mentioned in the videos, so that was nice. I sat with him watching the videos as we put the light together. He did most of the work on his own, though.  Here's the light lit up!
Ethan wanted in on the action as well, but wouldn't let me get a picture. All of the kids were fascinated by the light kit. We can't wait to get more kits! If you're family's looking for a fun new project, check out the kits from EEME. Note, this is more for older children. Lucas is 6, and I think this would be way over his head.
Check out EEME's 6 Project Set – over 80 components
for your kid to build and learn how a night light,
alarm, electromagnet circuits work.
And, just for fun, EEME is giving away a Project Genius Light kit!
EEME.co Project Light Link Giveaway
Sign up for FREE at http://www.eeme.co to access EEME's online lessons.
Disclaimer: I was given a free kit in exchange for an honest review. All opinions are my own or that of my family.