I was very anxious to try out the Phonics and Reading with McGuffey app from LiteracySoft with Ethan. He is 8 years old and was struggling quite a bit to read. I mean, a lot. I've worked with him quite a bit, and he had improved some, but was still getting very frustrated with reading.  I had heard of McGuffey Readers, but never actually utilized them in our homeschool life. Some info about the app from the website:
This app includes: 
• All 52 McGuffey Primer lessons 
• All 44 letter sounds of English and their graphemes 
• 60+ letter sound animations 
• 400+ practice word vocabulary 
• 9000+ nonsense word audio dictionary 

You can use Phonics and Reading with McGuffey on your PC, Mac, and Apple Devices! Ethan used this on my iPhone. I must love him a lot to let him use my precious phone; it's one of my most favorite thing! :p
It's SO easy to get started. You can have up to 10 users on your app. You'll select which space you want to set up for each user, or which user you'd like to work with.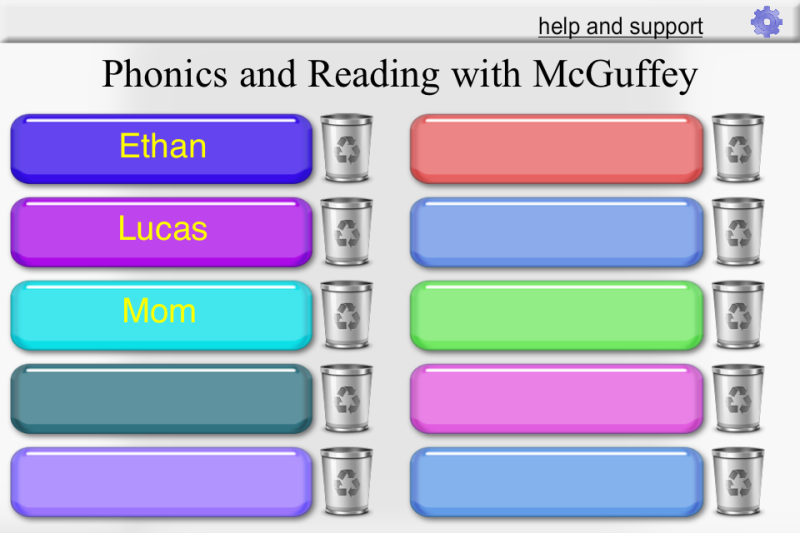 As you can see, Lucas "needed" to use it as well. Once you choose which user you're working with, you can get started! The app speaks very clearly and tells you exactly what you need to do. You can either start with Lesson 1, which is what we did, or you can go to the Table of Contents and choose your lesson. You can even repeat lessons! This is a very user-friendly app. It allows you to go at your child's pace with no rushing along.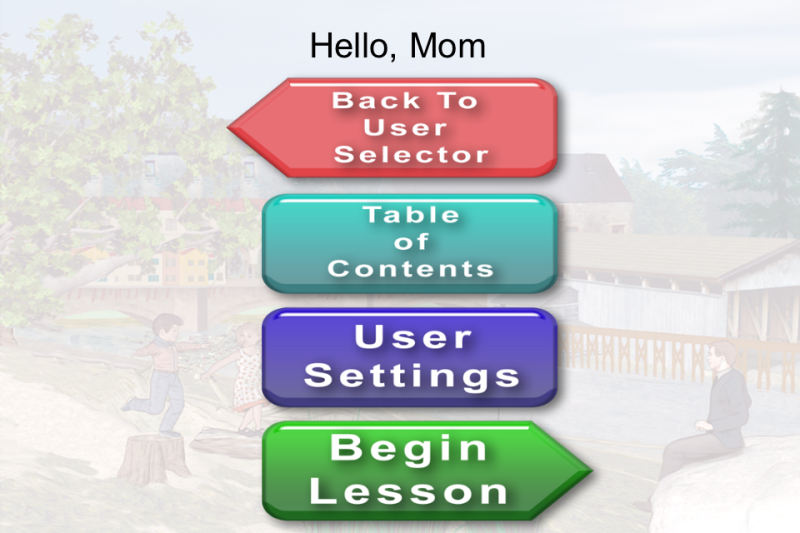 I love how easy it is to read and see everything. All the letters are very clear. It goes through each letter sound, and shows pictured of things beginning with that letter. It doesn't matter where you are in your reading level; you can use this app. It's very straightforward and easy to navigate. Lucas is 4 and can use it very easily.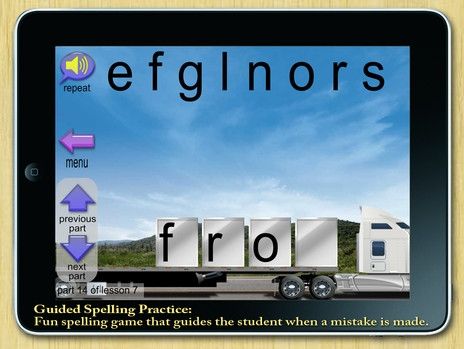 This is an example of the spelling practice.
  Each lesson contains Letter Sounds, New Words, Phonics Flashcards, Phonics Blender (you can make words and hear them read!), Lesson Illustration, Reading Practice, a Quiz, Spelling Practice, and Sight Word Drilling, where the narrator says a word, and you select the correct word on the screen. Go as fast as you can to beat your time score, and see the train speed down the track!
 I mainly used this with Ethan, but as I stated before, Lucas was able to use it as well. I pretty much let them use it how they wanted. Ethan can do a whole lesson a day, but Lucas can't be still for that long and usually did a few parts of each lesson per day.
 You can purchase Phonics and Reading with McGuffey for $19.99 from the App Store or for your PC. The first 10 lessons for PC, and also the lite version for iOS are free, and there's also a free ebook you can download.
 I am very happy with the app. Ethan has definitely improved in his reading abilities. Many thanks to LiteracySoft for providing this app!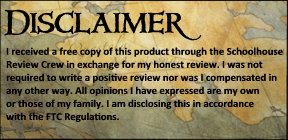 P.S. I'd love you to come visit me on Facebook at C Family of 6!