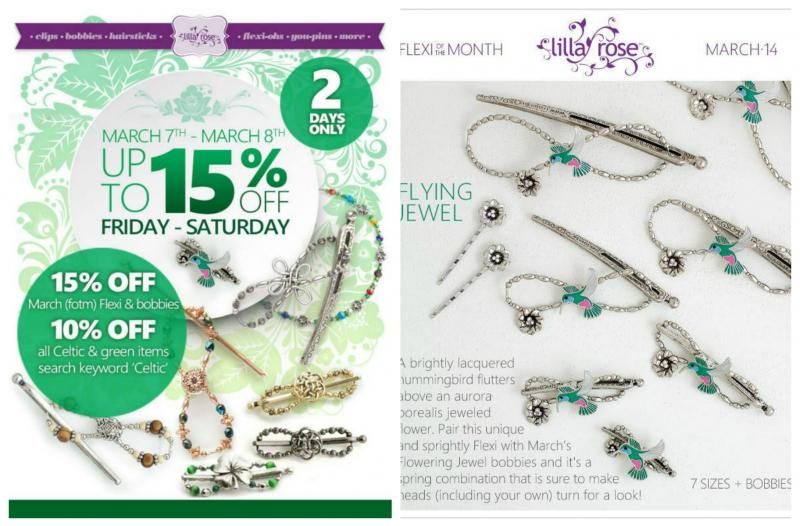 I've been an Independent Lilla Rose Consultant for a couple of years now.  I was first introduced by a blogger who was hosting her own online party. I ordered a Flexi Clip and was hooked! Lilla Rose offers so many beautiful hair pieces to dress up your look, and what I love is that they add glamour and beauty without being overpowering. Most of the time, I wear my hair up in a high bun with an extra-large Flexi Clip.  You will also find gorgeous bobby pins, Flexi Oh!, headbands, You-Pins, and hair sticks. There are so many fun styles to be had with the Flexi!
With that said, I have great news! The March FOTM is 15% off today and tomorrow only, and Celtic-themed items are 10% off. Simply type "celtic" without the quotation marks in the search box to see what's on sale. I am also having a Mystery Hostess Party! When you order through the party link, you are entered to be chosen as the Mystery Hostess for the party and earn Hostess Rewards! This gives you the potential to earn $150 in free product, as well as 6 half-priced items! You earn rewards when the party reaches at least $100 in sales, and that includes a free Hostess gift! I will choose a Hostess on Saturday, March 22nd, and at that time I will contact the "winner" to get her rewards information. If you have any questions, please do not hesitate to contact me. Have fun shopping!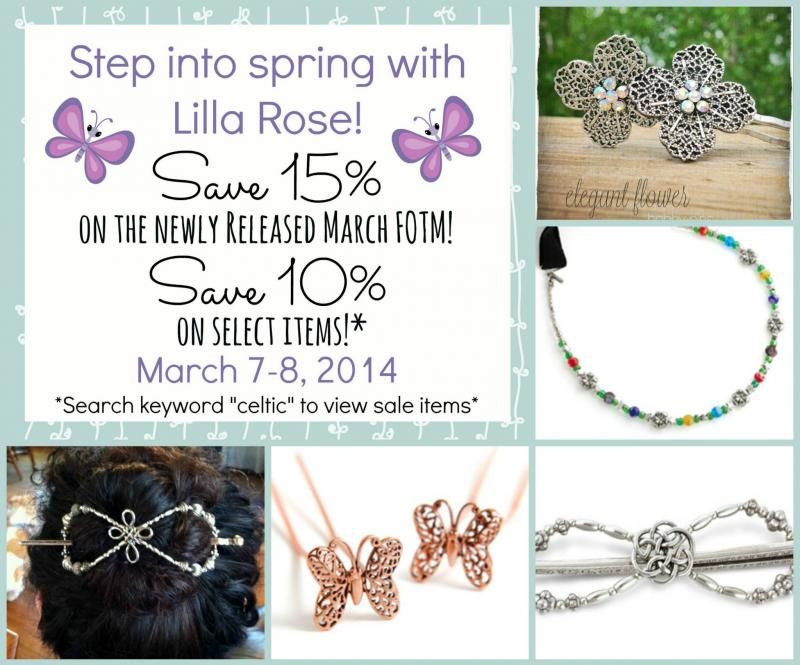 Please note that orders placed through the party link will ship after the party is officially closed.