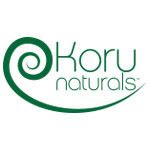 With all of the chemical mess that's used in body care products these days, I appreciate companies that offer more natural products. Especially when they have a nice variety of items. I was so excited to be given the opportunity to review several products from 
Koru Naturals. I was sent the following full-sized products:   Skin Clear Cream, Manuka Honey Propolis Soap, and Emu Oil Shampoo and Emu Oil Leave-in Conditioner.
Koru Naturals has been in business since 2002, providing New Zealand-based products to friends and customers from all over the world. Their reasoning for importing products from New Zealand is that the country offers products that are more natural-minded and a better value.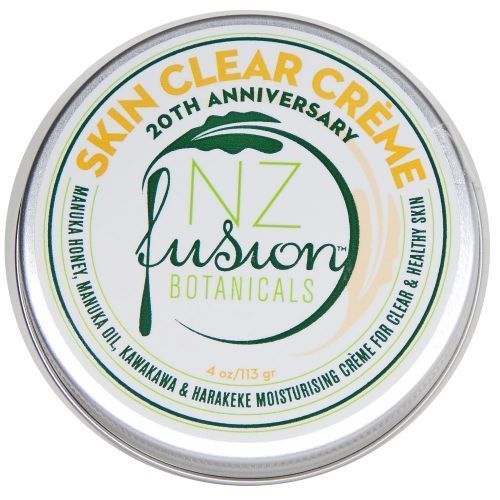 Everyone on the Crew received the Skin Clear Cream and Soap, just FYI. My husband, myself, and our 2 oldest children suffer from mild to moderate acne, so this was something I was anxious to try. The cream is made up of many skin-nourishing ingredients, such as hydrosols, shea butter, aloe, and essential oils. I did notice that lemongrass essential oil is an ingredient, and it's the main scent that I detect from the jar. I emailed the company asking about the dilution because lemongrass needs to be very diluted for topical application. My email was quickly responded to assuring me that the lemongrass is very diluted.
Anyway, this cream is great for skin that is acne-prone, and also increases skin's elasticity and helps protect skin from further damage. You don't have to have acne to use this, though. It's a very thick and luxurious cream. It comes with a little scoop, but I can never keep up with those. My son and I use this cream. His acne only started to flare recently (he's 12), and we both suffer from dry skin on our face, and that combined with acne is a special kind of annoyance. The cream improved the dryness immediately for the both of us. I noticed right away that his skin looked so much better, and my skin was very supple.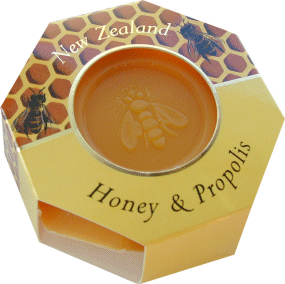 The soap combines honey and propolis, which is a resinous mixture that bees collect to fill up any unwanted holes in their hive. Everyone knows how wonderful honey is for you. It serves so many purposes. It's soothing for a sore throat, great to use in cooking, and is skin-nourishing. I was able to use the soap once before the boys took it from me. I'm a soap hoarder and they had run out. It didn't overly dry my skin like some soaps do, but my skin is dry enough that I must use a moisturizer after showering. The boys are in love with the soap and brag about it every time they get to use it.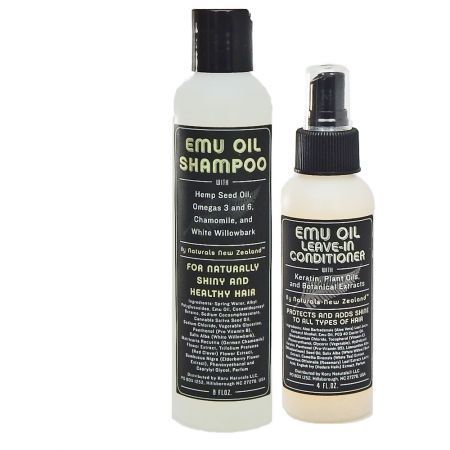 Okay, while I do strive to use as many natural products as I can, I do process my hair, and so does my daughter, although not to the extent that I do. Her hair is dyed a sort of cherry red while mine is currently a more bright and natural red with highlights. My hair is kind of frizzy and grody no matter if it's processed or not, and I was anxious to use the shampoo and conditioner to see if it would help our hair color last longer or not. While the shampoo is formulated without SLS, it does have some decent sudsing action. We all know that suds don't' make you clean, right? The directions say to avoid using a hair dryer, but I'm not really sure why, and I forgot to ask. The leave-in conditioner is the perfect accompaniment to the shampoo. Both products are full of natural ingredients, so if you're looking for less artificial chemicals, you're in the right place. I do notice that after I wash my hair and before I condition it, it feels kind of rough and dry. Once I've sprayed the conditioner on, though, it's like silk. I love it! Rach and I both also notice that we have less hair color wash out with this shampoo than we do with more traditional shampoos. This is important to both of us because we want to maintain our color as long as possible, and the more artificial colors like she uses tend to fade quicker.
I am so impressed with all of the products we reviewed. They are reasonably priced, quality products, and I highly recommend them. I have also used the emu oil that Koru Naturals offers, and it's a wonderful moisturizer that doesn't irritate my skin. My husband hasn't tried any of the products yet, but I'm hoping I can get him to use the skin cream since he also suffers from acne. If you're interested in natural, healthful body products and don't have time to make your own, be sure to visit Koru Naturals!
Be sure to click through and read the reviews from my fellow Crew Mates! We all received different products for this review. Thanks for stopping by!