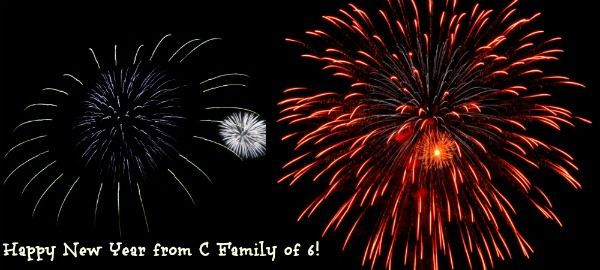 Wow, can you believe that another year has come and gone? It seems that as I get older, time goes by so much faster. The days are long, but the years are short.
We didn't do anything fancy for New Year's. We stayed home and relaxed. My husband actually fell asleep early, but I woke him up for a toast and a New Year's celebratory kiss. Two out of our four kids stayed awake until at least midnight to watch the ball drop.
I'm so excited to see what 2015 has in store for our family. Do you and your family have any grand plans for the year?