By now you have probably heard of Apologia Educational Ministries, and know that they offer lots of quality products for homeschoolers. Well, today, I'm here to tell you about a new product from them: it's the Exploring Creation Field Trip Journal. The journal is a consumable book designed to help you keep track of any field trips you take, your favorite places, and even capture things as only you can experience them yourself.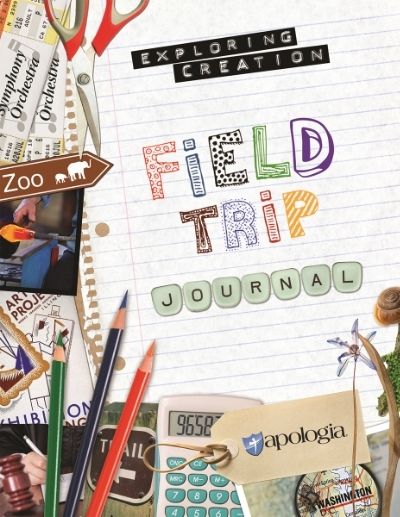 I don't know about you, but where I live there really isn't a lot of things to do, unless you like mountains/hiking, seeing a movie, or dining out.  It's a pretty boring place to live if you ask me. To be honest, I wasn't sure if I would be able to get much use out of the journal at all. Thankfully there are 2 pages worth of field trip ideas; more than 100 ideas in total, actually! Hallelujah! That's perfect for those of us with "nowhere to go and nothing to do" and who have no idea what on earth to do for fun. I mean, you can make almost anything into a field trip anyway, but the ideas shake things up a bit. Ideas are broken down by category: plants, animals, earth, space/aviation, the human body, history/government, municipal, business, culture, and miscellaneous. There's also bonus online material that includes virtual field trip ideas, field guides, lists of museums, aquariums…really too much to list. I love that Apologia always offers awesome bonuses in their books!
There are also several checklists for field trip prep for teachers and students, so if you're participating in a homeschool co-op, this would be great to use to keep track of you destinations.
There's a table of contents at the beginning of the book, as there are several types of pages to fill in. There are pages to list dates and destinations of places explored in general, the US, and the world, with maps. There are pages to document any specific trips you want to keep a record of, enough for 10 trips. Then, there are My Special Spot pages. These are designed to document a small area of wildlife during each season of the year. It can be anywhere you want; your backyard, a park, wetlands, anything. It just needs to be the same spot so that you can note how it changes throughout the year.
Finally, there are 17 pages titled "As I See It." With these pages, your child uses their imagination to draw in a way that only they see something. Some of the pages are themed, (movement, predators & prey) and others are for whatever idea your child has that they want to document.
In front of each section is a page that tells you how to use the pages within that section. They may tell you what to do before you leave, or when you can do when you get to your destination. This is a great tool if you've never been one to document field trips beyond taking the requisite pictures.
Here's an example of a Specific Trip page. You can see that there's plenty of room for writing about each adventure. I adore the clock! It's a great way to help teach time-telling to little ones! The Specific Trip pages are really the heart of the book. This is where you're going to do the most documentation of your adventures.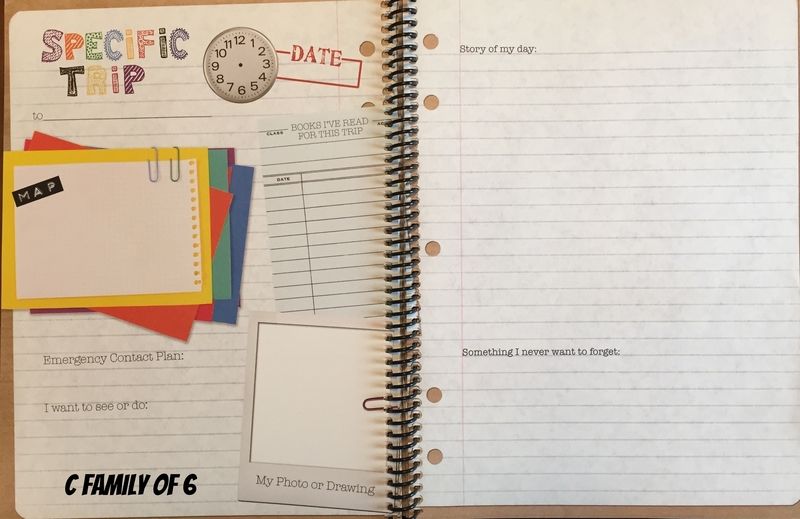 I wanted to show you how colorful and fun the pages inside the journal are. The paper is a great quality and is a bit thicker than regular paper, but not quite as thick as cardstock. Note Lucas' handiwork on the right-side page. I also love the writing lines. Thank you, Apologia, for thinking of those of us who constantly write diagonally on blank paper!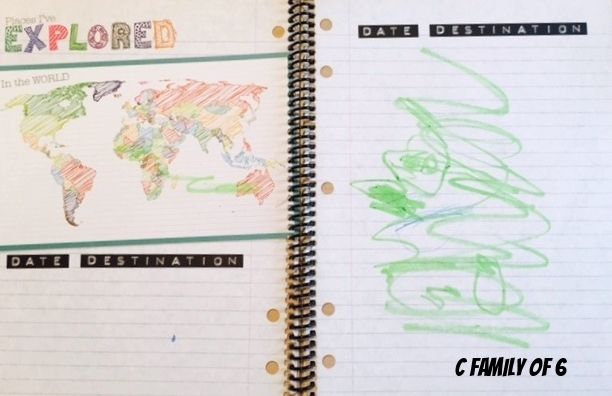 This book is a lot of fun to use. It's a great family adventure "scrapbook," and is great for keeping a record of all of your field trips. Wouldn't it be fun to have several of these to look back on when your kids are grown and see some of the fun trips you went on? It's really something that the whole family can use together and has several teaching elements. If you're teaching how to write dates, then your child can write in the date for each trip. If you're teaching analog time, use the clocks with your child to draw in the time hands. Even the kids loved this book, and were so excited about all of the field trip ideas in the front (okay, so was I!). I cannot wait to get even more use out of our Exploring Creation Field Trip Journal. We have a wetlands really close to our house that's going to be perfect for the My Special Spot pages!
Be sure to read the reviews from my fellow Crew Mates. We all received the same product for this review. Thanks for stopping by!