So, I posted recently that I could no longer tolerate the color we'd painted the living room before we moved. The paint was really reflective, tacky, etc. We had also painted the dining room the same color, just to make things easy. The first picture is how the dining room looked before we ever did anything to it. Scary, right? It's hard to tell from this angle, but the trim pieces on the righthand side of the wall didn't even match up on the top and bottom. Maybe a 5 year-old helped?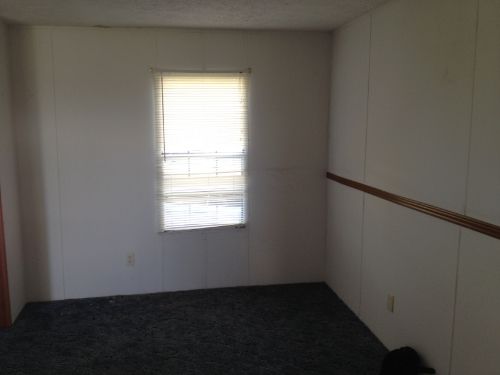 This picture is after we painted it late last year. A definite improvement from the original.I couldn't find a picture of the room empty after painting…probably because it was the same as the living room?.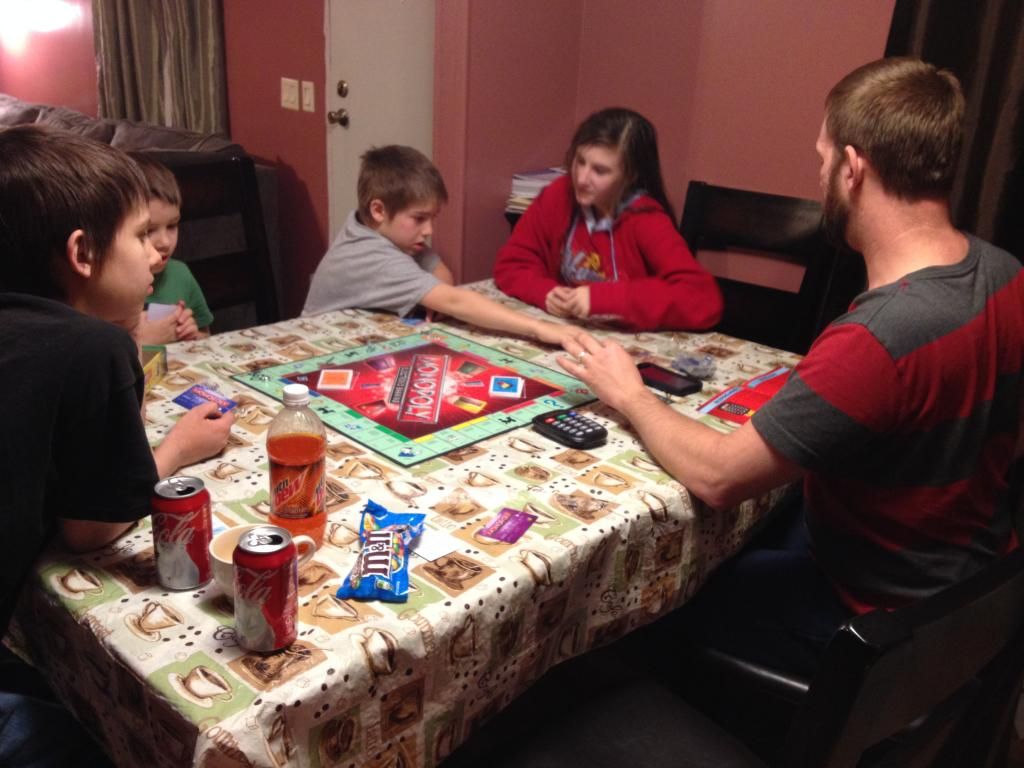 So, last week, we finally went to pick out some baseboard trim for the living room. While we were at Lowe's, we decided to look at some paint colors for the dining room. I brought home a couple of paint cards, and there was a tie between 2 colors. I decided to go with the somewhat lighter and non-orange-y color, Winter Wheat. I definitely do not want white, because I despise white walls. I normally do not like brighter colors, but since the dining room also functions as our school room most of the time, I wanted something a little cheerful as well. This has a slight yellow hue, and it really brightens up the room nicely.
Here is with everything put back into place. I think the green curtains still work fine in here. I really need a bigger whiteboard.