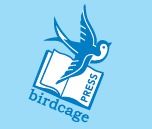 Birdcage Press began when Wenda O'Reilly started creating games to make learning more enjoyable for her 3 children. I think it's neat that she worked with her kids to make these fun games! For this review, we were given Wild Cards: Baby Animals Around the World to use.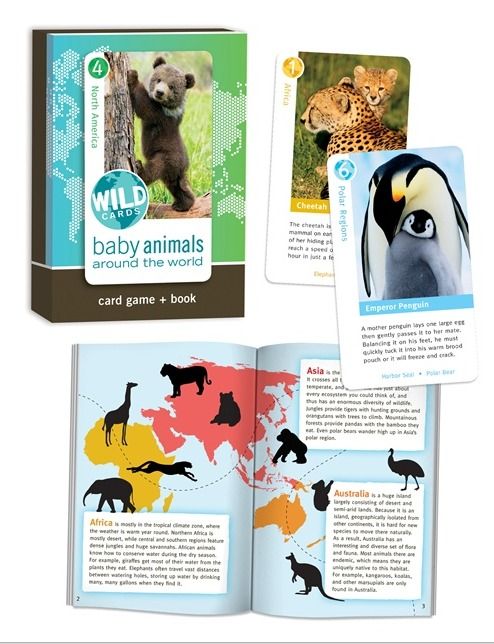 The card pack contains 3 pairs of animal cards from 6 regions of the world: Africa, Asia, Australia, North America, South America, and Polar Regions, as well as an informational booklet on all the animals and rules for 3 card games. It retails for $10.95 The booklet is packed with great information and facts, and was a lot of fun to read with the kids. Lucas especially loves it and the cards.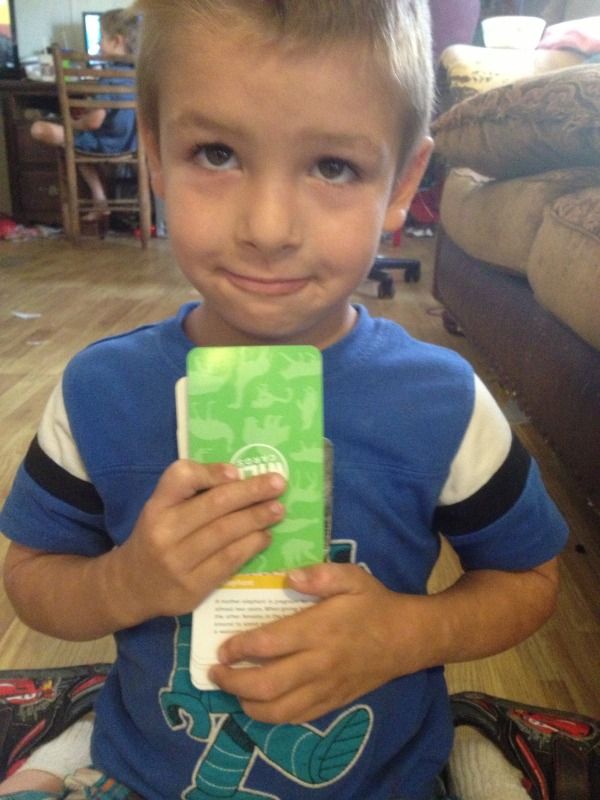 We were getting ready to play Animal Memory. The other 2 games in the book are Silly Sloth (like Old Maid, but the Sloth is the Maid) and Go Fish for Baby Animals. The cards are nice and glossy, and a great size for kids. There are a lot of cards, so when the younger 2 play Old Maid, I set out a few pairs of cards so they don't have too many to hold. We played all 3 games in the book, and they were fun! As of yet we haven't thought up of anymore games to play with them, but we did also use them as learning tools. I read the book to Lucas lots of times. He enjoys reading and learning so much right now. I knew the Baby Animal cards would be right up his alley!
  Wild Cards:Baby Animals Round the World was a big hit in our household. They're loads of fun, and I like the price, too. I would definitely recommend this to everyone. Click below to read more reviews of Birdcage Press products from members of the TOS Crew!