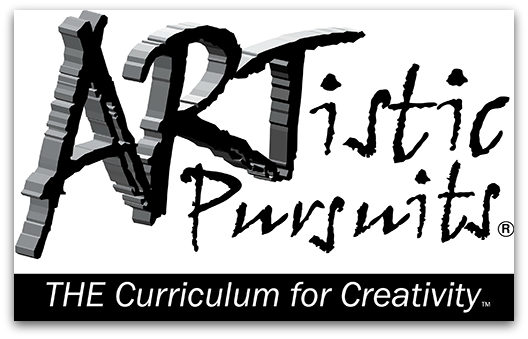 Art is one of those things that I enjoy in some ways, but I'm not sure how to teach on my own beyond "here, draw a picture." I'm not really  creative or skilled when it comes to drawing or painting. Thankfully, at least one of my children, my oldest, has some creative skills that she enjoys using. Recently, our oldest son, Issac, has shown interest in drawing. When I heard about the review opportunity for
ARTistic Pursuits
, I jumped at the chance for it. I had heard good things about the company and products, and wanted to try for myself. I wanted something that would help Issac develop his creative thinking and drawing skills. For this review, we received 
Elementary 4-5, Book 1: The Elements of Art and Composition.  
The recommended age/grade range for this is grades 4-5. The book is a soft comb-bound book, is 92 pages long, with 16 Units, 68 lessons,  and the cost is $47.95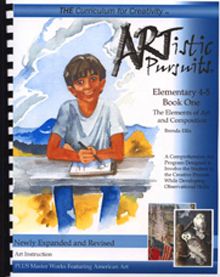 About the Product
As the  title states, this art curriculum book teaches the elements of art and composition. The units for art elements are:
Space
Line and Shape
Texture
Value
Form
Form using Value
Local Value
Contrast
The Shapes of Natural Forms
Edges
The units for composition are:
Balance
Rhythm
Overlap
Depth
Proportion, the Face
Movement
Each unit has 4 elements that it builds on: building a visual vocabulary, American art appreciation and history, techniques, and application. In building a visual vocabulary, students see the topic they'll be focusing on. This creative exercise lets students explore their own world and use their own experiences. American art appreciation shows the topic used in master works, and also teaches students about artists and their history. Techniques teaches students how to use art materials to make their own original works of art. Finally, application. Here, students have their final project for the unit, and they get to use the new techniques that they've learned during the unit.  According to the book, this art program is designed to be completed in one school year if you do 2 lessons per week and spend an hour on each class. However, this is homeschooling we're talking about, and we can do what we want! The schedule is not set in stone of course, and the book even says that the amount of time for each activity will vary, and you can work towards a goal of one hour per lesson towards the end of the school year if you wish. Students will learn to observe their world, what to look for, and focus on one element at a time.
The front of the book gives you a list of the art supplies you'll need to complete the lessons contained inside, and also tells you which units you'll need the supplies for. You can get most of the supplies from your local arts and crafts store, Amazon, or, you can order the full kit here. I chose to order from Amazon, and I just order what we need when we need it, so for now I have the supplies to complete units 1-7. You can also view some sample lesson pages on the product page here!
Each unit is 5 pages long. Each page clearly tells you which lesson and unit you are currently working on at the top. At the beginning of each lesson, the student is given a new objective to work on. Lesson 1's objective is to try out new ways to draw and eliminate fears about being perfect. I love this, because my kids struggle with perfection in that they think what they do in terms of their work has to be perfect. I have to remind them that it's okay to strive to be perfect and work hard to get what you want, but to not be upset if you don't get it right the first time.  Lesson 1 in each unit has a Try It exercise related to the unit's topic. Unit 3's exercise is to go on a blind walk with a partner, and have your partner place your hands on as many different textures as possible, and then later draw some of the objects that you touched during your walk. Each unit also has an exercise called "Make an Observation Drawing," where students observe their surroundings and draw something using techniques discussed in the lesson. There is also a page dedicated to an American work of art, showing details in the work related to the lesson, and there is some detail about the painting's artist. The last lesson in the unit has a Final Project, and tells the student the supplies they'll need to complete that project, and what subject they should refer to when completing their final project. The back of the book contains an evaluation sheet that'll help you with grading students' work.
How We Used It
 This art curriculum is designed to be done as independent work, so I glanced through the day's lesson on my own, and then gave the book to Issac to read and work by himself. The reading portion is fairly short, so the bulk of the work was him deciding what to use as his subject for Lesson 1. Our cockatiel George is like a member of the family, and all of the kids love him, so that's what Issac ultimately decided to work with. I snapped this picture while he was working on his project.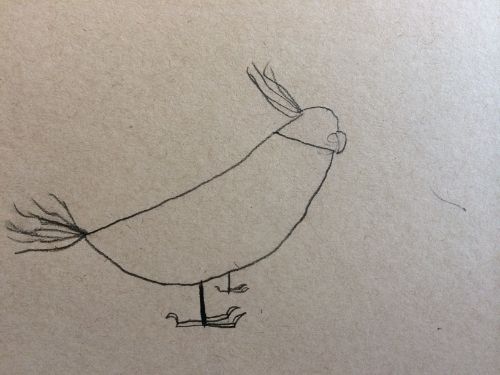 I think Issac did a pretty fab job. I love that he's wanting to be more creative.
What We Think of It
I am pretty impressed with our ARTistic Pursuits art curriculum. It contains lots of great information, but the way it's broken down makes it not overwhelming and you're still getting lots of great information to use. What impresses me the most is that Issac actually asks to do this work, which he rarely does when it comes to school. This tells me that he enjoys the lessons and work, and of course he's told me that he does. At first, the cost threw me off a little, but then I realized that this is a non-consumable book, so you can save it and use it for a younger child after it's completed. Honestly, I think this is something that even an adult could use, so I will probably try it out for myself as well. This would make a great art program for the entire family!
You can find ARTistic Pursuits on Facebook if you'd like to follow along with them.
Be sure to click the top graphic below to read more reviews from my fellow Crew Mates. There are lots of other great products that the Crew reviewed from ARTistic Pursuits. Thanks for stopping by!