Well, I am very glad to say we survived it! SO far, everyone is mostly enjoying school, and has been doing very well with their work. RaeRae is actually not complaining about doing her Math work for a change. She is using A+TutorSoft for Math this year, and we really like how it works. Ethan is so proud of himself for quickly picking up new Math skills so early in the year! Issac is enjoying Time4Learning so far, and likes having all of the different subjects to learn about. Lucas and Ethan are both using Reading Kingdom, and Lucas is doing some general reading with me (as in, I read books to him).
A friend gave us this awesome textbook. It's a bit of history AND geography. I like it a lot. RaeRae and Issac are using it. It talks about maps and latitude and longitude. which we haven't discussed yet. It was published in 1971, and has an awesome old book smell when you open it. I LOVE old books!

We also use our Virtue Training Bible and Child Training Bible as daily read-alouds. I read about 1 virtue and 1 sin per day, although since there are way more virtues than sins, I may start reading from the CTB only once a week, and then as needed. I'm sorry for the strange look of the picture, I have NO idea what happened! This is our Virtue Training Bible.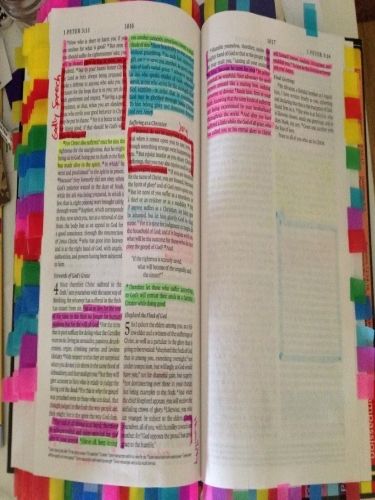 Have you started back to school yet? How has it gone so far? If you haven't started, when do you plan to?